Manage your business, not your technology
Leave the tech stuff to us. We manage and support the technology that'll grow your business.
Welcome to our digital oasis, where we handle the tech stuff so you can focus on what truly matters—managing your business like a pro. We offer a suite of top-notch solutions designed to simplify your digital life and keep your business running smoothly. Say goodbye to tech headaches and hello to the peace of mind you deserve.
Don't have a website yet? Need one yesterday? We prioritize simplicity and elegance, crafting stunning websites quickly and cost-effectively. We'll get you online in no time so you can start promoting your online presence.
Is your website giving you headaches and stress? Leave the technical heavy lifting to us. Our professional team keeps your website humming along flawlessly, ensuring it's secure, up-to-date, and ready to dazzle your online visitors. Let us handle the tech, while you focus on managing your business.
Office 365/Google Workspace
Streamline your productivity with our expert Office 365 and Google Workspace management services. Whether you're a company of one or 1,000, our team ensures that your email and documents are secured. We'll manage user provisioning, onboarding, and support so you can spend more time growing your business.
Unlocking the full potential of your business starts with personalized technology solutions. We work hand-in-hand with your team to craft streamlined solutions and processes to propel your business forward. Experience the power of managing your business with a solution as unique as you are.
Your business is unique and sometimes you need unique solutions. Off-the-shelf solutions often fall short -our team can craft tailored solutions to meet your unique business needs. From cutting-edge web applications to seamless integrations, we'll bring your vision to life. 
Got something that's outside of the box?
Book a call
and let's have a chat. If we can't help you, we'll try to point you in the right direction.
We are a small, nimble team with 25+ years of experience in IT management, web and application development.
Our mission is to make it easier for you to grow your business by removing the headache of managing your technology .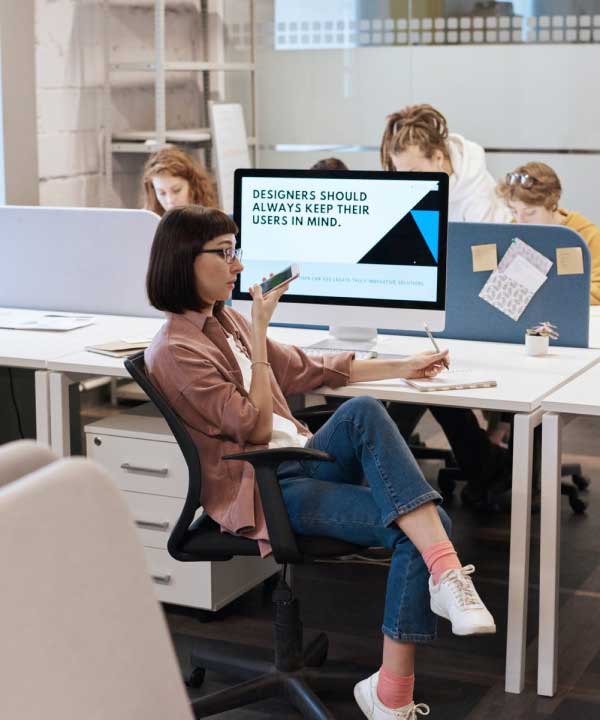 We have the expertise and knowledge to offer impartial advice and services based on your specific needs.
With us you'll feel heard. We listen to our clients and select the right solution that fits their specific needs. Not all businesses are the same. We take into account your unique point of view to help your company reach its potential.
Have a Project on mind?
We want to help your business thrive. Let's talk about what your business needs.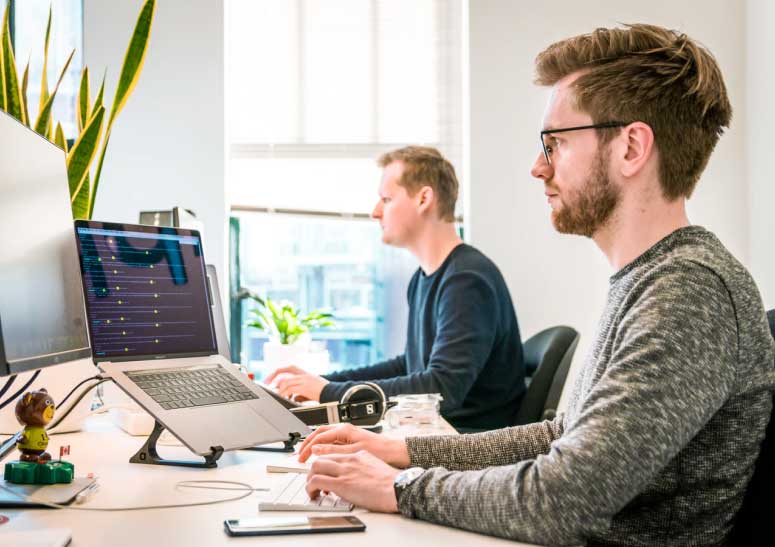 Your Trusted Tech Partner
When connected with us, you aren't growing your business alone. We have your back and put in our best to contribute to the growth of your entire team and organization.